rent IoT platform

data analysis / management

mobility solutions

Start-up

Piloting of products

Digitalisation of businesses

develop IoT platform
Conception

Implementation plan

UX-Design

Development

Scaling / tests

buy IoT platform

Source-Code delivery

Operation on own server

Adjustment of modules

Development support

Schooling / work shops
IoT system for efficient data collection, visualisation, device management.
The IoT platfrom of the pironex GmbH is a independent and flexible background system for all types of applications.

Choose the functions needed out of our wide variety of flexible modules and create a customised experience for your company and/or your customers. The IoT platform of pironex is optimised for the efficient collection and capture of data form IoT devices. The processing and visualisation of real-time data for the device management is done platform independent on stationary units and mobile devices.
Organise and use data
The extensive Device Management Tool with countless visualisation options and a centralised Portfolio Dashboard for a clear project and customer overview was developed in coordination with the customers of pironex. Customer based functionality are directly programmed for your demands. Operational and customer specific data are always available for evaluation in real time and are logically displayed for evaluation.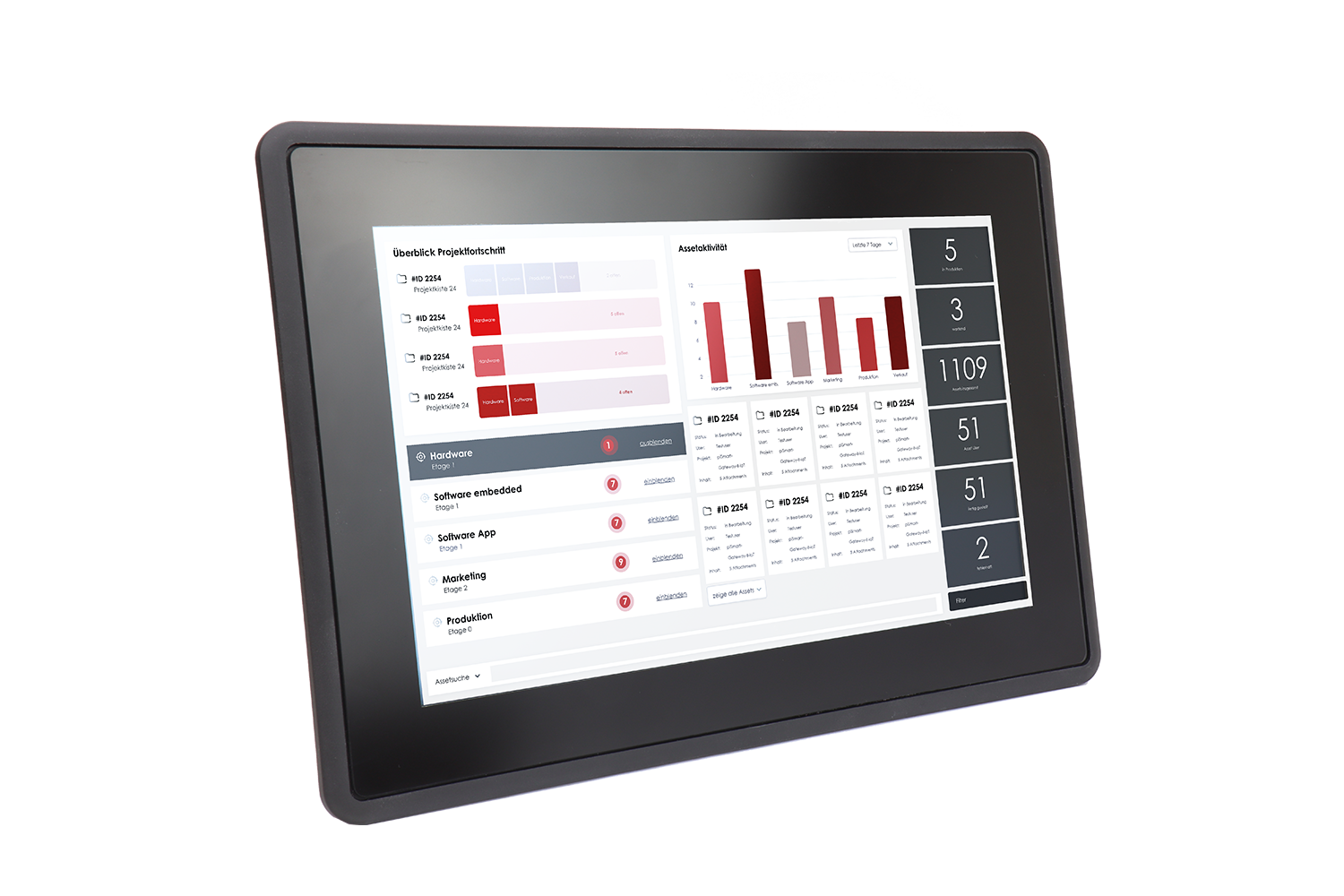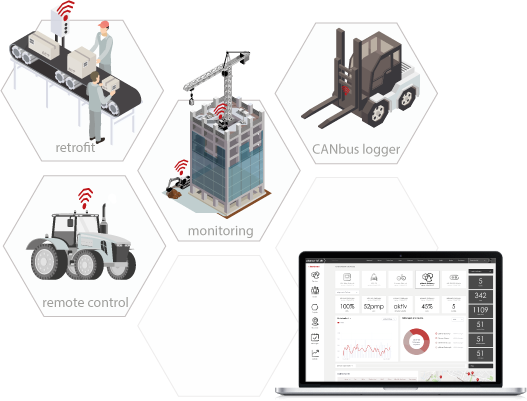 Flexible and expandable
The flexible and modular architecture of the pironex IoT cloud allows the realisation of a near endless number of applications and operating models. Adjustments can either be implemented over available software-modules or by using individual extensions. The areas of the IoT solution are versatile and adaptable in the fields of industry, mobility, transport logistics, sharing and smart home applications.
Modules for every task
The idea behind the pironex IoT Cloud platform is to implement customer projects quickly, directly and effectively. The support of user-based roll and rights models and multi-client capability is a fundamental building block. The pironex IoT cloud comes with a wide range of optional software modules and service programs, like Asset Tracking, Condition Monitoring or Sharing. Adjustments of the software modules and databank applications for customer requirements can be made anytime.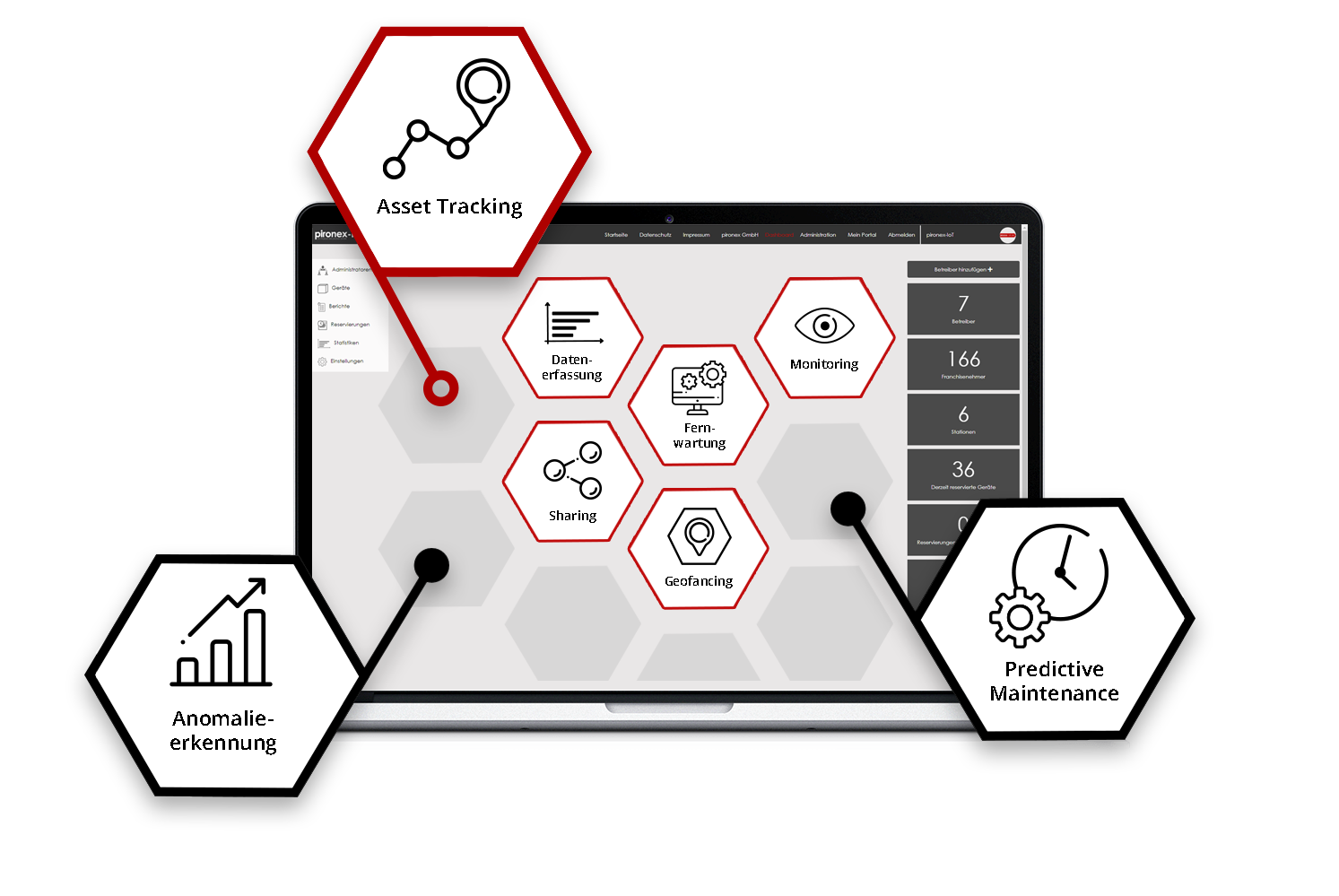 benefits of the IoT platform by the pironex GmbH

Reducing cost and time
The IoT Platform is immediately operational and allows for a quick market launch with minimal research and development costs.
Many successful projects are only possible if the execution is based on preexisting modules.
The first project step is the use of existing applications
- show that it works.

Future-proof
Maximize your flexibility with standardized interfaces and tools. Due to the adaptability, the standardization and the modular structure, a constant dynamic development process takes place to be able to keep up with the constant technological changes surrounding the Internet of Things. Or just said in a plain and simple way:
- be able to follow the current trends


White labelling
We can make changes anytime and provide you with your own personalised project. Select accent colours, icons, and pictures yourself and experience your IoT project in your own corporate design.
- emphasize your brand.
GDPR conformity
Due to the modular structure, all your databanks for all projects and users are separated from each other. This allows anonymous data processing in accordance with all current and future data protection guidelines.
-warning-proof solutions through separate databases.

Security
Cutting edge security processes guarantee the highest level of security, whether in UI applications or in the connection of new devices. The data is is saved on servers in Germany and are secured with a plausible roll management.
- gobally independent through own servers

Easy to maintain
IoT projects are often managed by tech-savvy, but not pure software teams. Our low-code and self-service user interface provides efficient maintenance of your IoT solution even for personnel without many years of development experience.
- make it easier for the administrator

IoT gateways as the interface between sensors and databanks.

With different sensors, industrial interfaces, and radio modules, the pironex components are available to you for your product developments. Whether as an IoT gateway, control unit or sensor node, pironex offers you adjusted electronics for your needs. It is easy to connect devices to the internet and build IoT devices.

The hardware was developed for home use and special rough environments with limited space and can withstand shock, vibrations, and extreme temperature conditions. Application specific modifications are possible - the form factor, interfaces and performance can be customized to the customers needs.
Offer your customers the pironex IoT solution as a customer-specific OEM variant under your own brand.
modular

programmable and configurable

CAN, RS-485, UART or mBus

WI-Fi, LTE, BT and GPS

On-Board Sensors like Temp, VCO, 3G etc.

robust and water-proof casing

future-proof

Various radio and tracking systems

industrial interface

bidirectional data transfer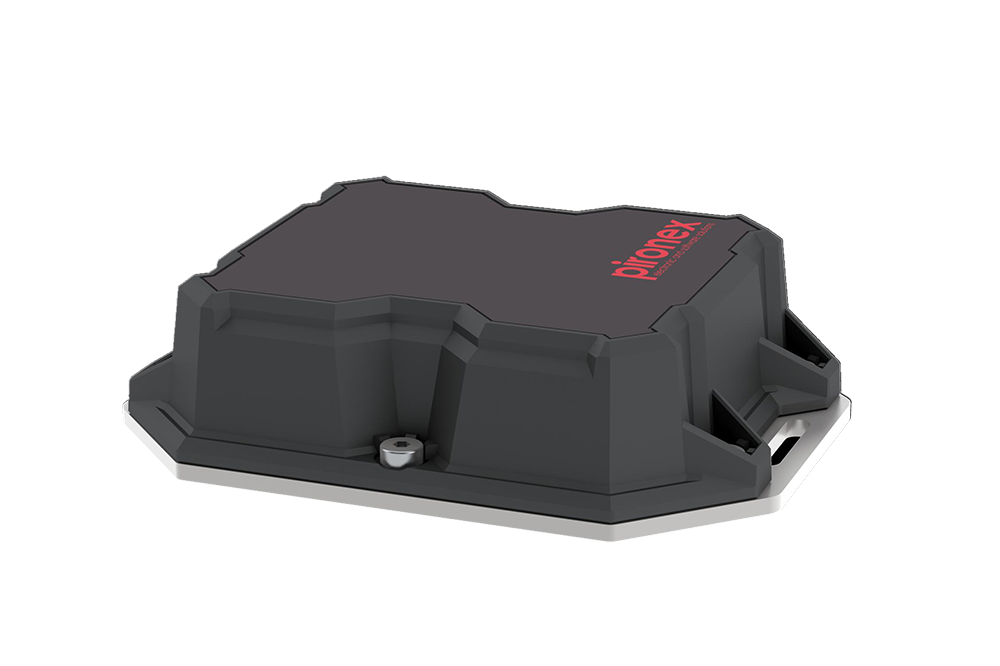 send us an inquiry

Please write to us and we will get back to you as soon as possible.